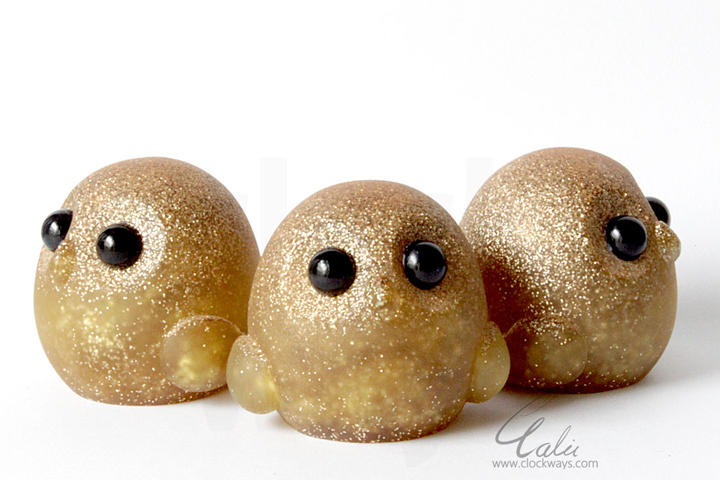 Gold Shimmer Whos
WHAT ARE WHO'S?
Who's are a little owl sculpture that I made in paper clay. The original is then used to make a silicone mold and then to cast in resin. Who's are about 1 ½ " x 1 ¾ " x 1 ⅞ " in size and made of polyurethane resin with plastic eyes. Each Who comes in a special box- ready to be a present for yourself or another!
Who's are handmade one at at time. Because of that, each who has it's own quirks and hand made marks. This includes such things as a seam line along the back, roughly finished bottom, chance of small bubbles or blips, and dust speckles. Each who is made with care and attention and only go out if I feel confident in them. I hope that if you bring home a Who it brings a bit of happiness to you, as they do me.
THIS WHO:
These Who's are bright shimmering gold stock full of golden glitter. This listing is for one who only. You will randomly receive one of the Who's pictured.
Please note that colors may appear different in person than on screen.
SHIPPING:
Please note I'll package up to two Who's or resin works a gift box. If you buy multiple resin pieces and would like them each in their own box, please let me know as a note in your order! Each gift box is hand stamped and a little different from each other and comes safely shipped in an outside box.
Please make sure you've read and understood all TOS.
sold out